Our dear old mate, Ross Thomson, went on a visit to Nolan Seafoods in West Tullos. He got some great shots of him talking to ordinary people. Well, an ordinary person anyway.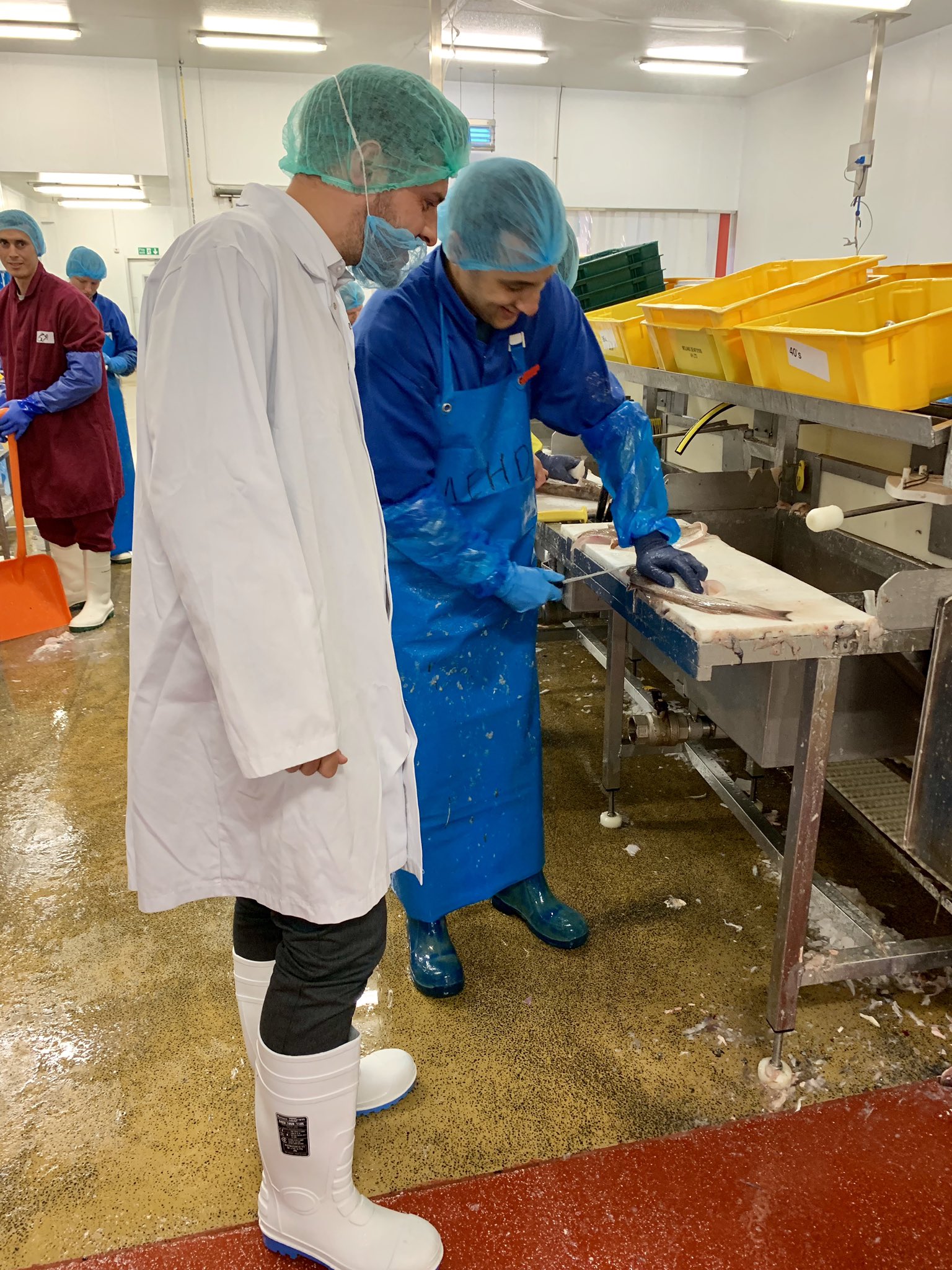 He put them up on social media.
He wrote: "They export globally and are a local success story now employing over 700 people. I was able to watch skilled employees hand fillet whiting and haddock as well as see the latest cryogenic freezing technology."
He also got a pic with the boss.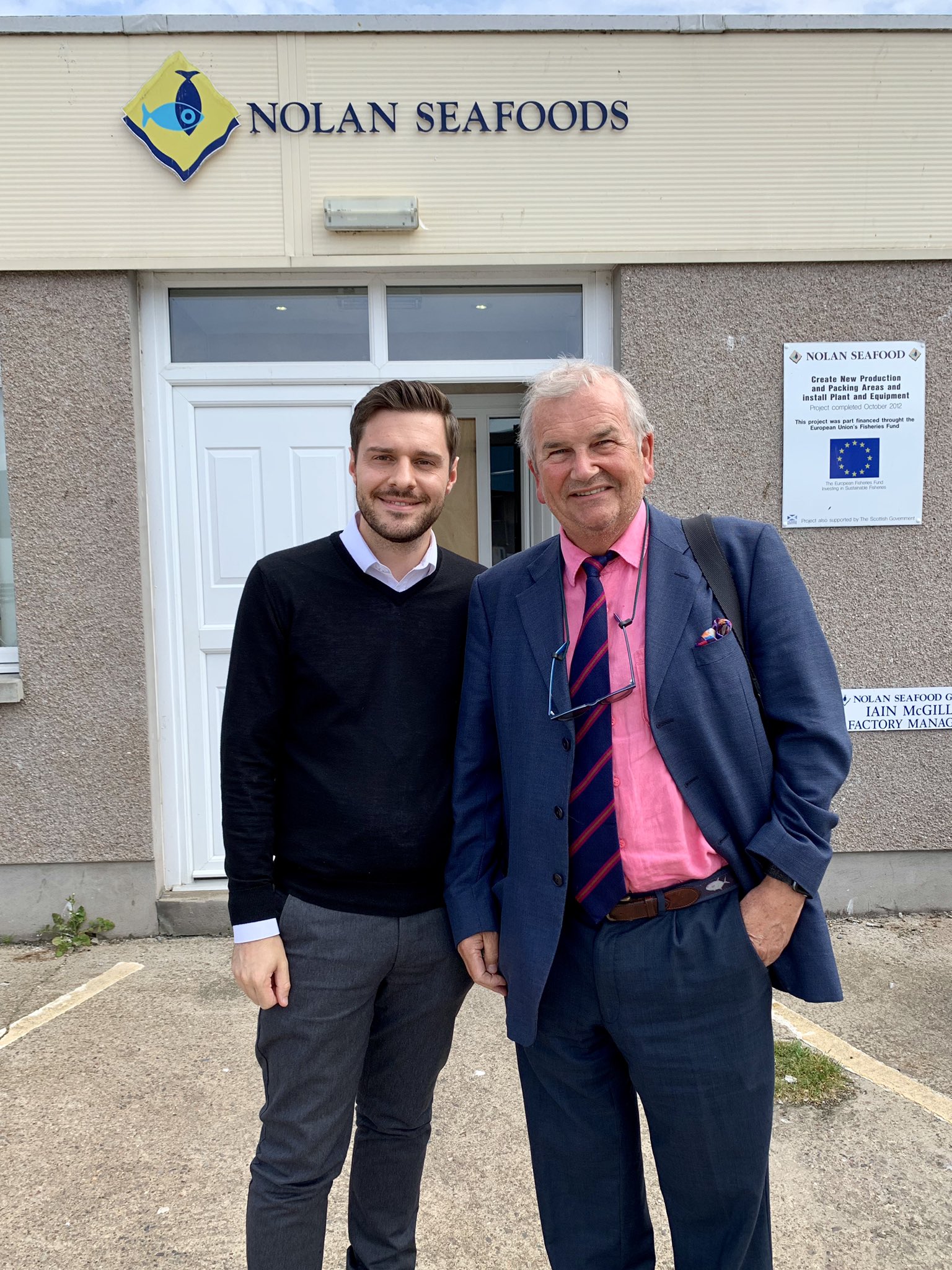 Unfortunately, that shot included the plaque outside the offices proclaiming that the building was part-funded by… the EU. Y'know, that organisation that Ross is busting a gut to leave.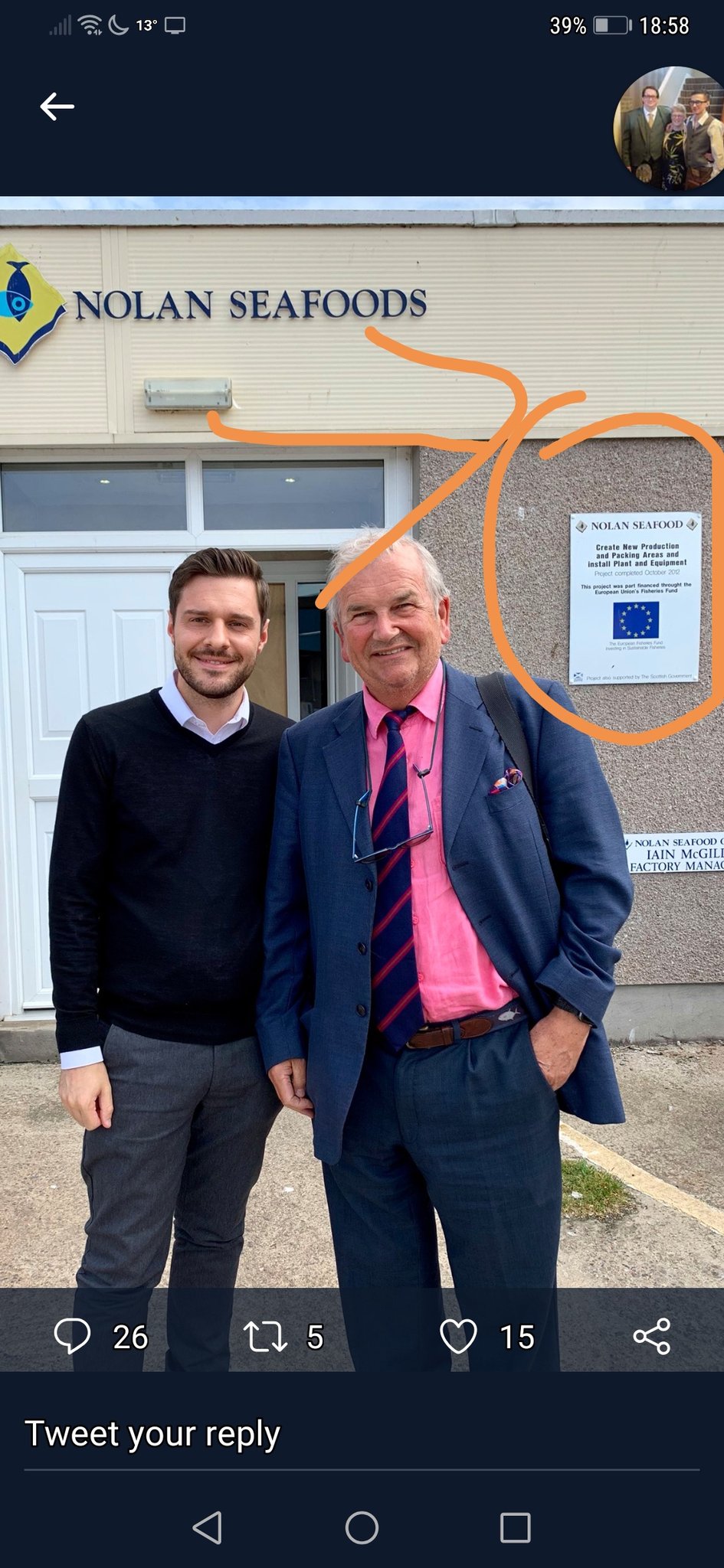 Thanks for the close up to Brian 'A little bit trashy' Wright
@braindeed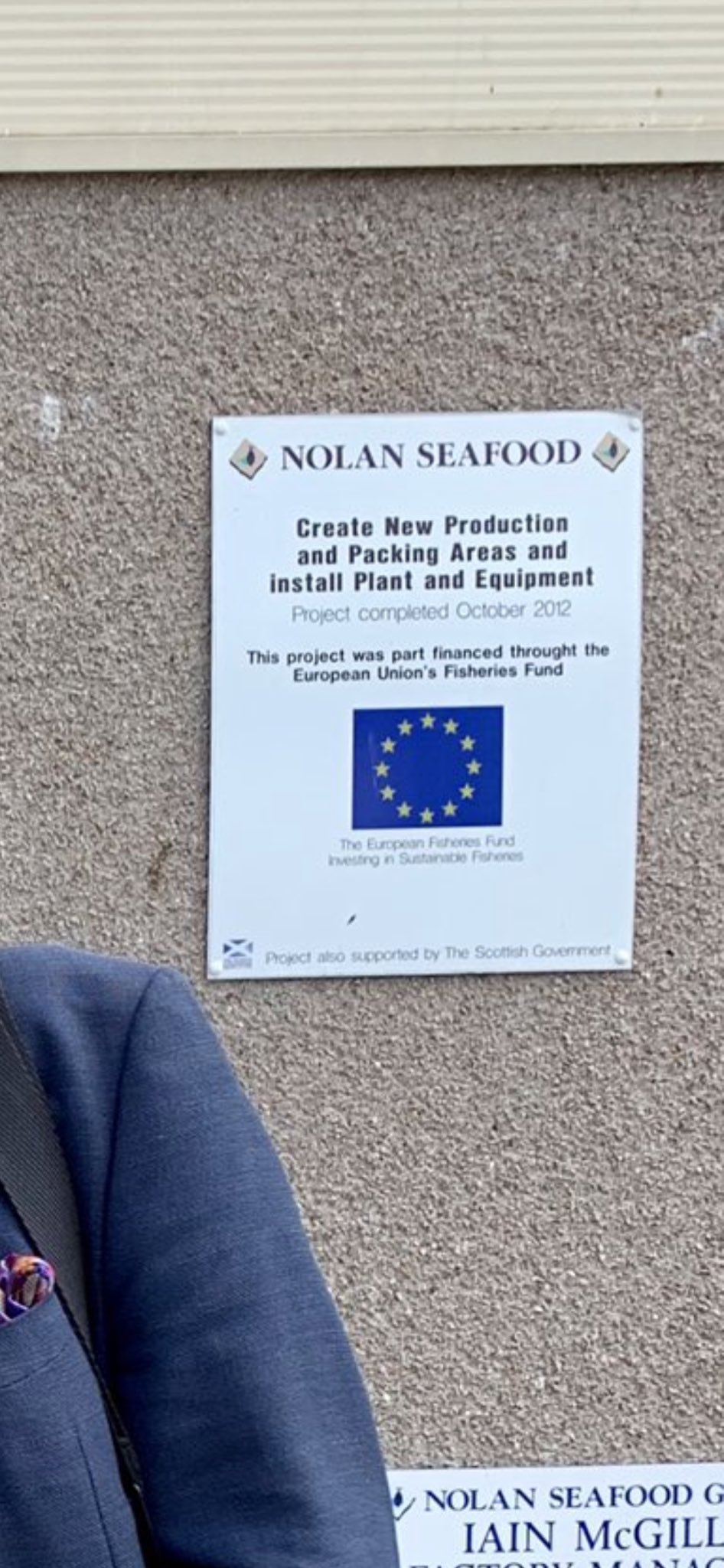 Jeez, funded by the Fisheries Fund of the EU and even worse, also supported by the Scottish Government! Old Ross's two pet hates in one sign. and he gets himself photographed next to it. Thanks for that shot  to @danrobertson89
Oh well, better luck next time, Ross.