I see too, that Brexiteers have criticised the Archbishop of Canterbury for getting involved in Brexit by offering to chair citizens' panels in an effort to stop a NO DEAL Brexit. Note, not to stop Brexit per se, just the No Deal version.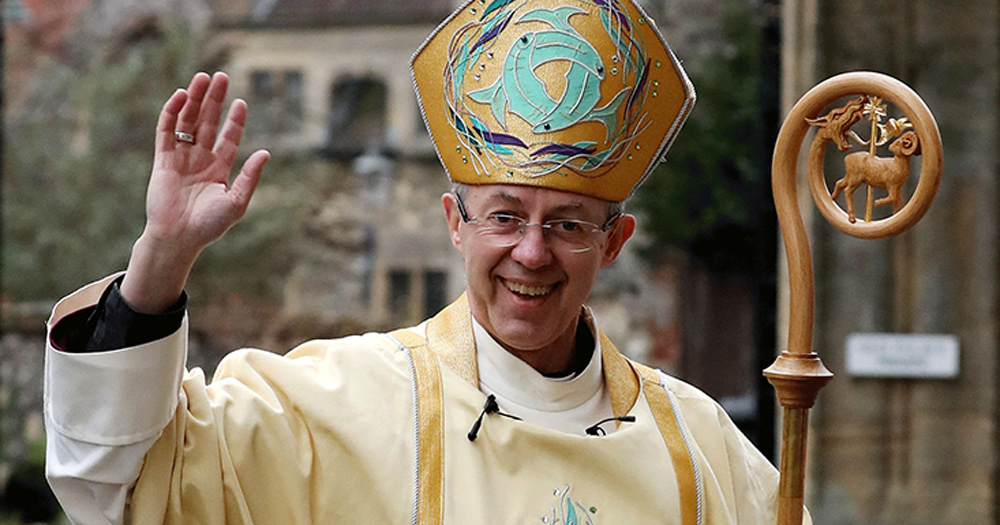 What they may have forgotten is that their primary aim was to take back control from Brussels.
Now, I appreciate that almost undoubtedly a lot of that control will be passed very swiftly to the President of the United States in return for a trade deal. (It has already been suggested that America will expect Britain to take a different stance, ie America's not Europe's, on matters such as Iran and Jerusalem being the capital of Israel. Who knows what else may be up for discussion in the bartering process? Quite a lot, I suspect.)
But I digress. The Brexiteers presumably fondly imagine that much of the control that is taken back will end up in the hands of their own dear politicians in London. And some of it will.
So, perhaps now would be a good time to remind them that, playing his part in that great British democracy that they value above all else, the Archbishop of Canterbury, along with the Archbishop of York and twenty-plus senior Church of England bishops is entitled to sit in the House of Lords. The Lords Spiritual.
He is, in fact, a politician.
One of only three countries in the world to include clerics in their governing councils (the other two being the Vatican City State and Iran), senior English bishops are entitled to sit in the second chamber, with all the honours thereto attached.
So, dear Brexiteers, Lord Welby has every right, indeed some might say that it is his duty, to intervene. This is the great British democracy you guys craved so badly.
Suck it up!
Oh, and it wouldn't be a tale of two principles if our Ruth wasn't a part of it. 
Just one more thing. Why is Mr Goodlad 'Ruth Davidson's candidate'? Why is he not the Conservative candidate? He surely couldn't be ashamed to be in the same party as Boris, could he?