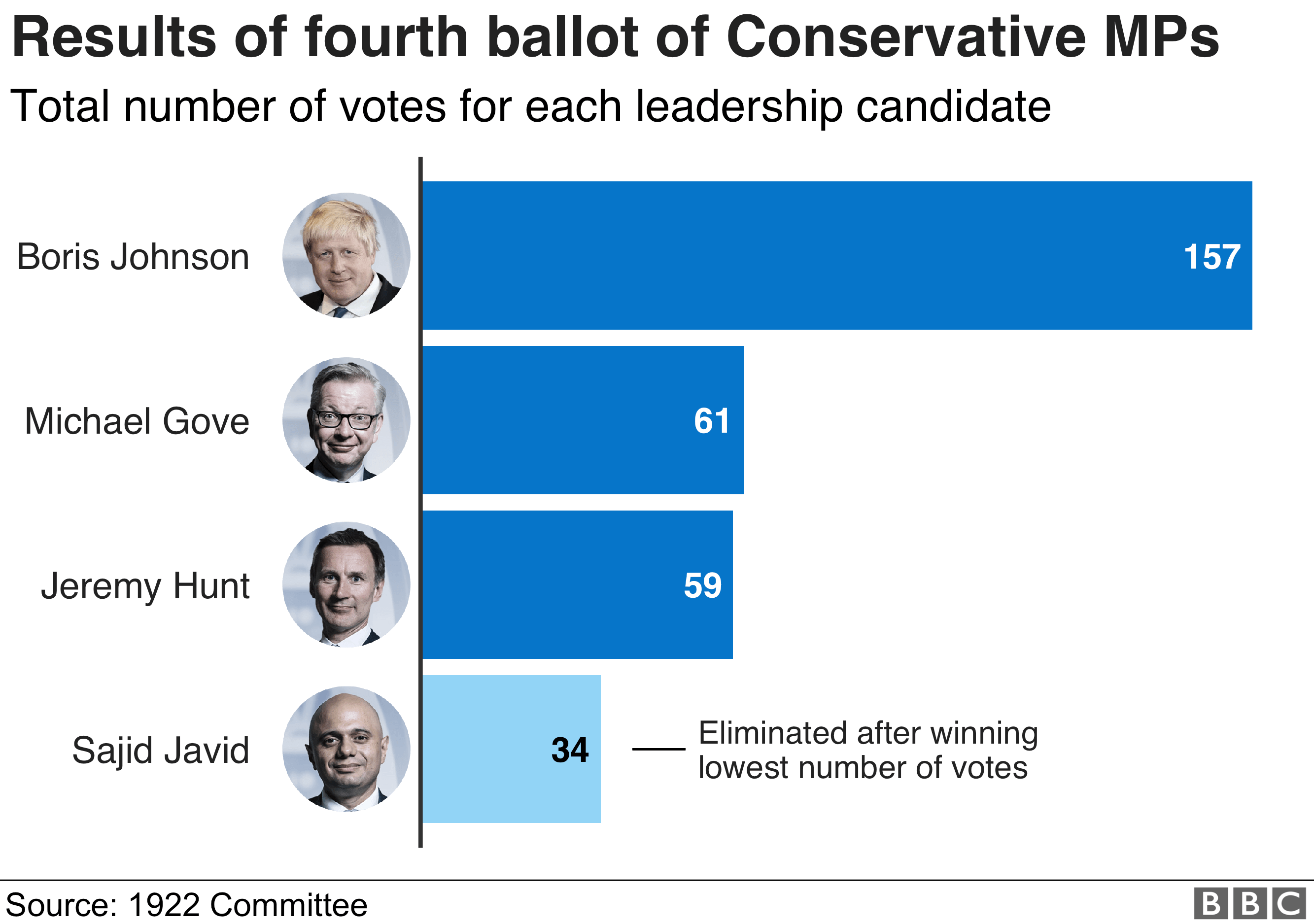 Colonel Ruth's choice has fallen at the fourth fence. He will limp back to the stables to distribute his 34 votes to the other three old nags, pretty much guaranteed a senior job in whoever's cabinet in a few weeks' time. Chancellor, maybe, given that no one seems to think that Hammond will survive the change in management.
So all to play between Gove and Hunt on 61 and 59 respectively. Laura Keunnsberg said, "His supporters have been an interesting mixed bag so it is not easy to read where they go."
I'll hazard a guess that the final straight will be between Johnson and Hunt.
I note that, at the time of writing, the BBC still have this error on their page: Ex-Brexit Secretary Boris Johnson said he was "incredibly grateful" for the support from MPs, but added, "we have much more work to do".
Kiss of death for Govey?