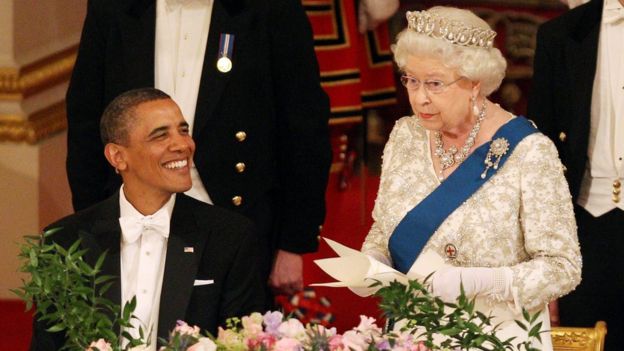 I read that the queen (for which Maybot) has invited Donald Trump to make a state visit to the UK in June. That's pretty short notice for the immense amount of preparation that will be required to keep him entertained and safe.
(Although to be fair, you could keep him entertained by giving him a bucket load of McDonalds and KFC, setting up Fox and Friends on his tv and allowing him free reign on Twitter.)
I'm a little dubious as to why this is happening.
When Trump made a visit back in 2018, there were mass protests and he was obliged to keep himself out of the way of ordinary people. He was helicoptered everywhere so that he could avoid facing the public.
There is no reason to suggest that it would be any different this time. Except that, on a state visit, he will be expected to go places and do things with members of the royal family and government (even if it's raining).
A carriage ride down the Mall with royals is almost inevitable. And a big deal shite tie state dinner is normal. That means being close to the public. Crowds can only be controlled to a certain extent, no matter how many police the government is forced to deploy.
The royals may be less than happy to be involved with him.
The queen, of course, has no choice.
But Phil has retired from public duties. Charles is a conservationist and Trump and he are unlikely to make a happy pair. William and Kate have clear issues with him after he made sexist comments about Kate when she was snapped sunbathing nude a few years ago. Harry may have to be deployed, but his American wife will just have had a child… and Harry is pretty far down the pecking order for the so-called "leader of the free world"!
Then there is the issue of whether or not he will be invited to address a joint session of the Lords and Commons as were Obama and DubYa.
Bercow is on record saying that he wouldn't approve it, although refusing permission is not entirely in his remit. The Lord Speaker may be of a different view.
However, I've seen a few MPs making it clear that should he be invited to speak, they will be otherwise engaged.
Rude? Yes, but then rudeness and Trump kinda go together.
Maybe, of course, the Maybot has a solution to all these problems. But based on her current form, I reckon that she'd have problems sorting out what to eat for lunch.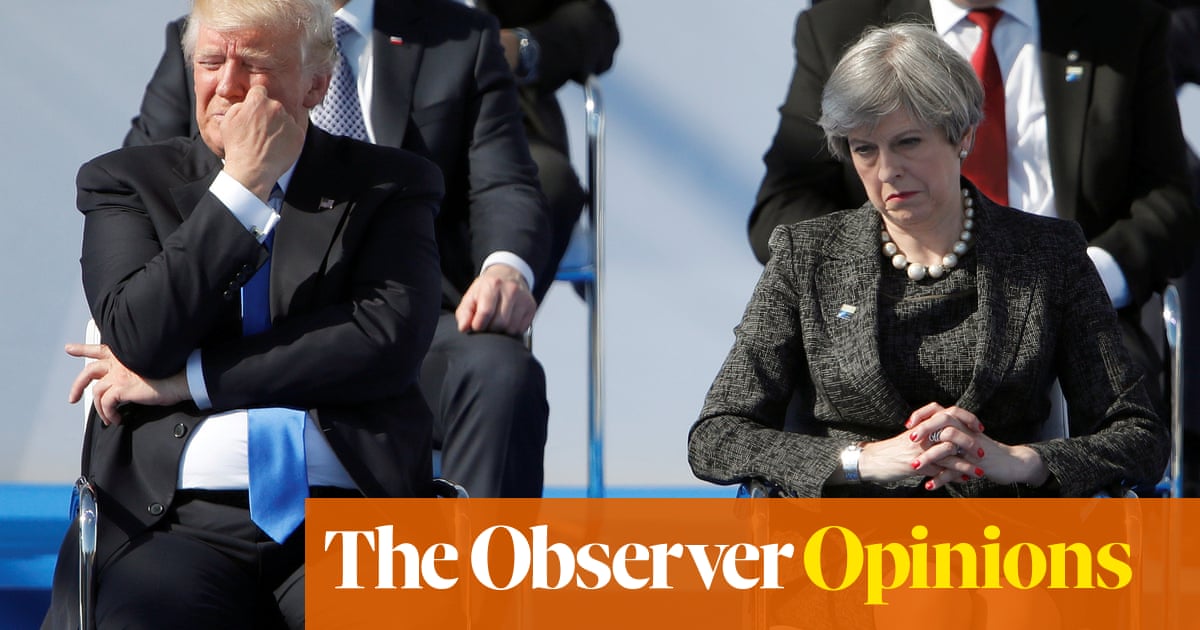 What I can't understand is why she would add all that extra stress to her already stressful life and for what?
One last thought… I've not seen the proposed schedule, but I'm wondering if he will be moving outside England. Anyone know?