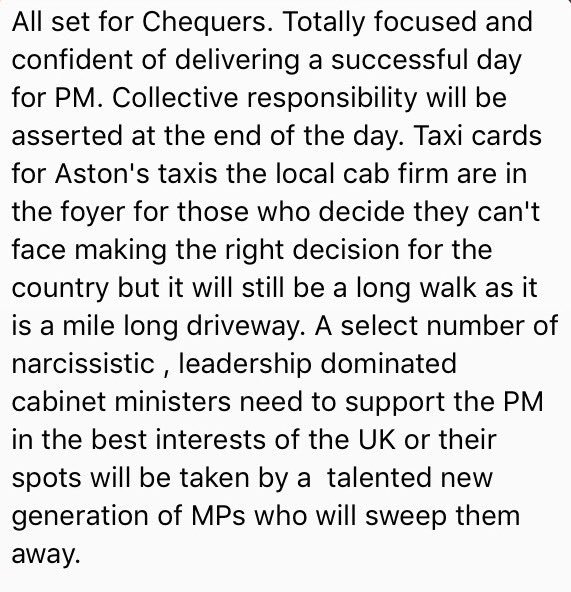 This was tweeted by Sam Coates, deputy political editor of "The Times".
This – from a snr gvt source – extraordinary. Cabinet ministers who resign will immediately be stripped of the cars and abandoned in mid-Buckinghamshire For those who turn down @bbclaurak offer of a lift, here's the source naming the name of the local Chequers taxi firm.
So, it looks like Strong & Stable MayBot, who, only two days ago, refused to sack a cabinet minister for blatantly lying about a report into Universal Credit, is going to take back red boxes at the door if they don't agree to the plan she's come up with. The plan which David Davis says the EU will reject because it crosses their red lines.
Oh, isn't she Strong and Stable?
A new generation of talented MPs? Any guesses?
Answers on a postcard to Munguin at Munguin Towers.
.