Humza Yousaf Retweeted ScotsPolFed
It is simply unacceptable that UK Govt has so far refused to say that they will pick up the policing bill for President Trump's visit, he is a guest of the UK Govt. I'll be writing to the UK Govt demanding an urgent resolution to this matter.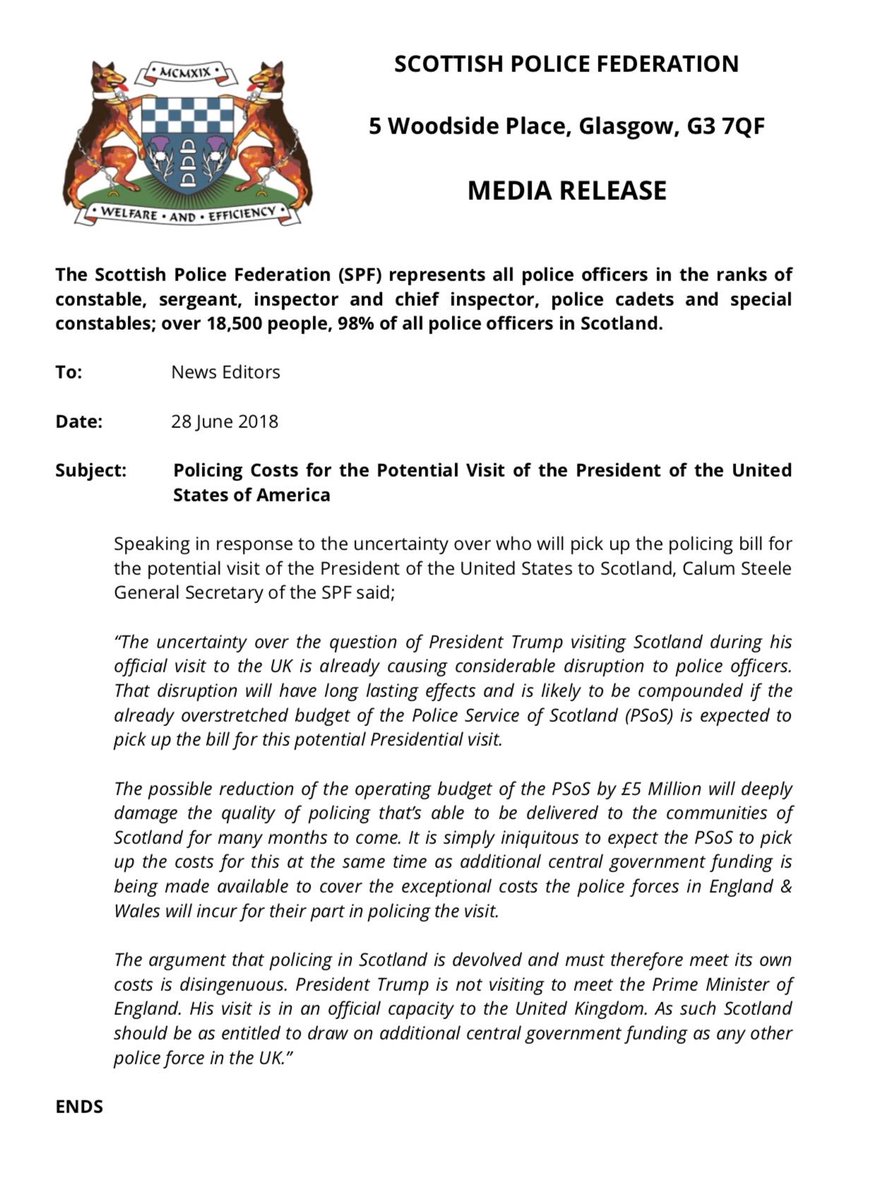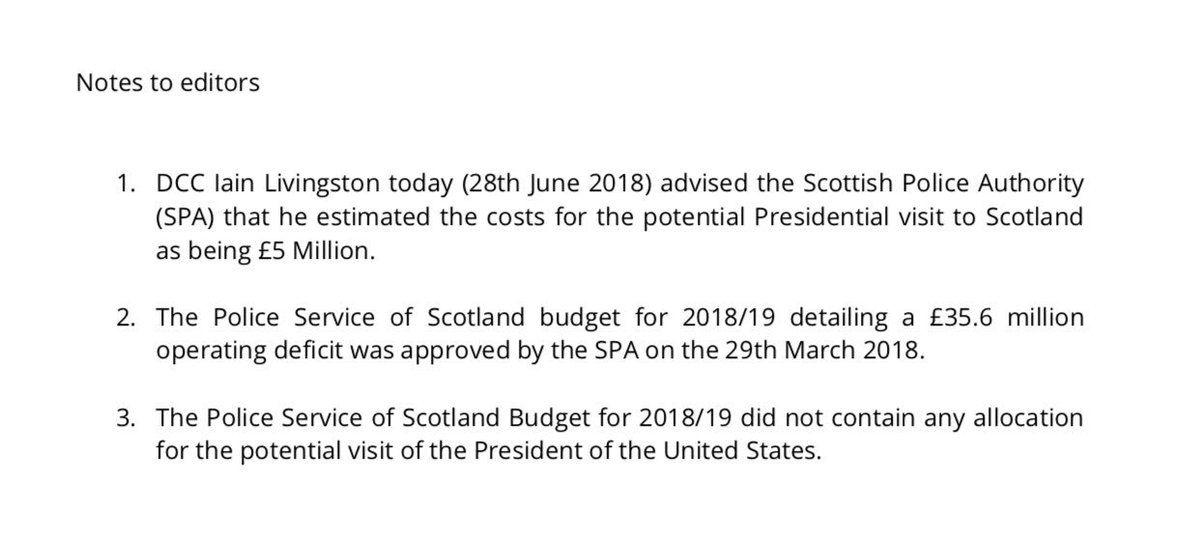 Donald Trump is visiting the UK, by invitation of the Prime Minister.
He has business in England with:
The American Ambassador in his residence;
The British Queen in Windsor Castle;
The UK Prime Minister at Chequers.
During the visit, he will be protected by a heavy squad of American presidential security and various English constabularies. The extra finances implicit in a visit of the American President (or any other invited head of state) will be provided by the UK government.
He then is scheduled to come to Scotland to visit Turnberry.
His visit there is completely private, either to do with the Trump Organisation's business or with him having a round of golf or both.
He is not scheduled to meet any Scottish government officials or indeed any UK government officials in Scotland. And yet it looks like Scotland is going to have to fund his protection.
I contend absolutely that either the UK government which invited him or he personally should pay for the protection that he is afforded while in OUR country. Alternatively, he can take his chances like any of the rest of us.
We did not invite him. I'm pretty certain most of us don't want him here.
What do you think?