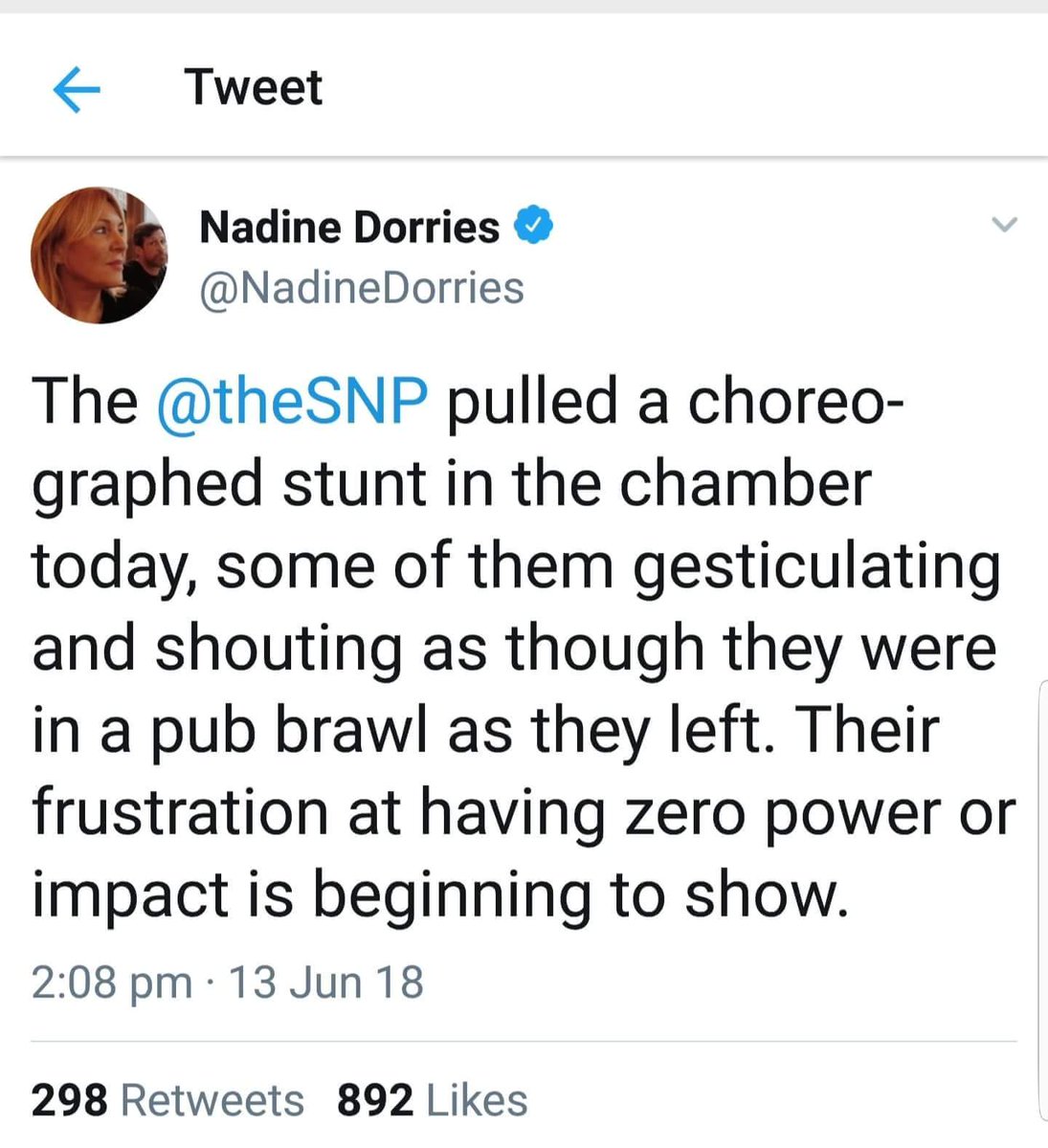 Well, it's just as well none of the Tory Party members would ever consider behaving in such a rowdy boorish manner.  They have a reputation for sitting quietly and listening carefully to every argument.
Don't they?
Whatever next, you might ask. Maybe one of the SNP hooligans will shout something typically Scottish and tasteless like "you could commit suicide"?
But quite apart from that, Nadine, possibly for the first time in your long career, you have hit a nail on the head.
The SNP does have zero power in your parliament, Nadine.
And yes, that's frustrating, especially after being promised so much in 2014. You know… "lead us don't leave us"; "broad shoulders"; "partnership of equals"; "the most powerful devolved government in the world"; Better Together".
Especially when they really do care about the likelihood that the powers the Brits have clawed back may mean that our land could be fracked against our will, our ambitious targets for cleaning up the air could be discarded; we could be forced to accept farming conditions that we don't want with chlorinated chicken and hormone-fed beef and that our NHS could be semi-privatised and end up in the same sort of unholy mess that yours is in.
I didn't really know much about Dorries until I read that Tweet, but I just checked out her Wikipedia page and it is a catalogue of comedy.  Enjoy.
**********