I see the bumbling fool of a Foreign Secretary would like his own plane for Brexit. 
So that's Liam Fox that wants a royal yacht so he can sail his way around the world avoiding questioning on any trade deals he has failed to get, and BoJo, who wants a private plane. We should maybe just commit to a fleet, which of course they will have built in Korea.
Boris does have the use of a plane at the moment, but the Queen has first dibs on it, and then Charlie, then the Prime Minister… and when he can get his hands on it, he complains that it's grey. 
Well, honestly, fancy expecting a man of Boris's standing to travel in a grey plane. Mrs May should resign immediately.
**********
No, seriously. the Labour Welsh government has just awarded the 15-year franchise to run Wales-only trains to KeolisAmey, a French transport company.
Why, Labour?
**********
Caroline Nokes is the immigration minister. That means she works in the Home Office looking after immigration. One of the most important issues in immigration at the moment is that of the Irish border question. The rights of people in Northern Ireland to have both Irish and British citizenship, to travel freely between the two countries and to work in one and live in the other. It is, no one would deny, a complex issue but it seems that Ms Nokes just couldn't be bothered.
The relevant document is only 35 pages long, yet her excuse to the Northern Ireland Affairs Committee of the House of Commons, before which she was appearing, was that she was giving birth when it was signed (20 years ago) and that she has only been Immigration minister for 5 months.
You'd have thought that she might have been able to fit in a 35-page document in 5 months, or maybe get someone a bit cleverer to summarise it for her.
This, incidentally, is the woman who compared the Scottish government to Lincolnshire County Council.
**********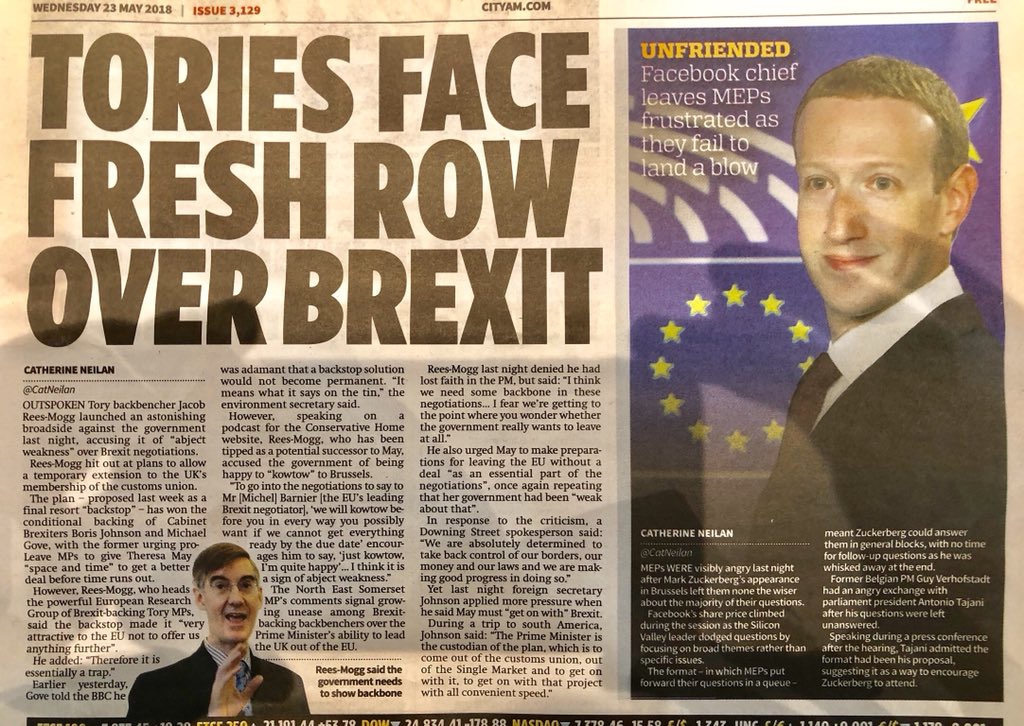 Isn't it all going well?