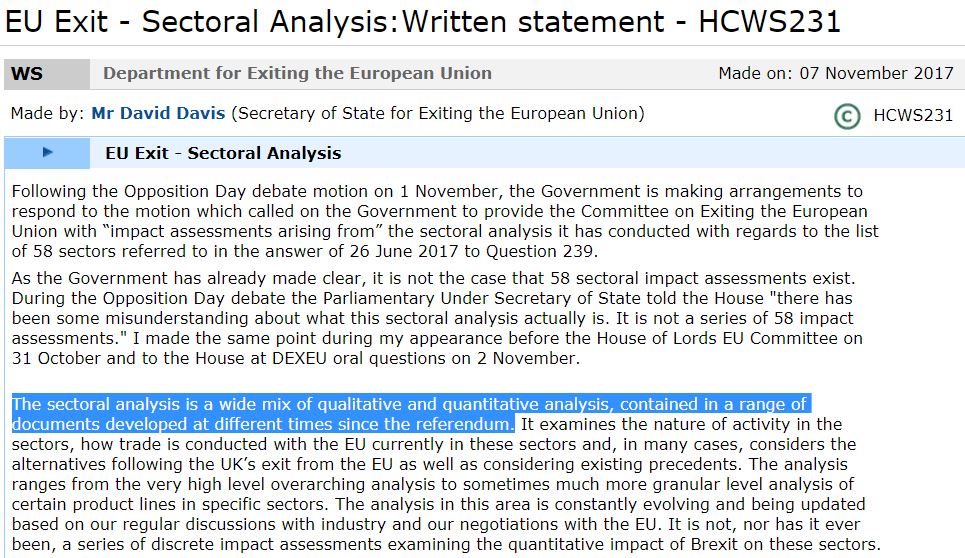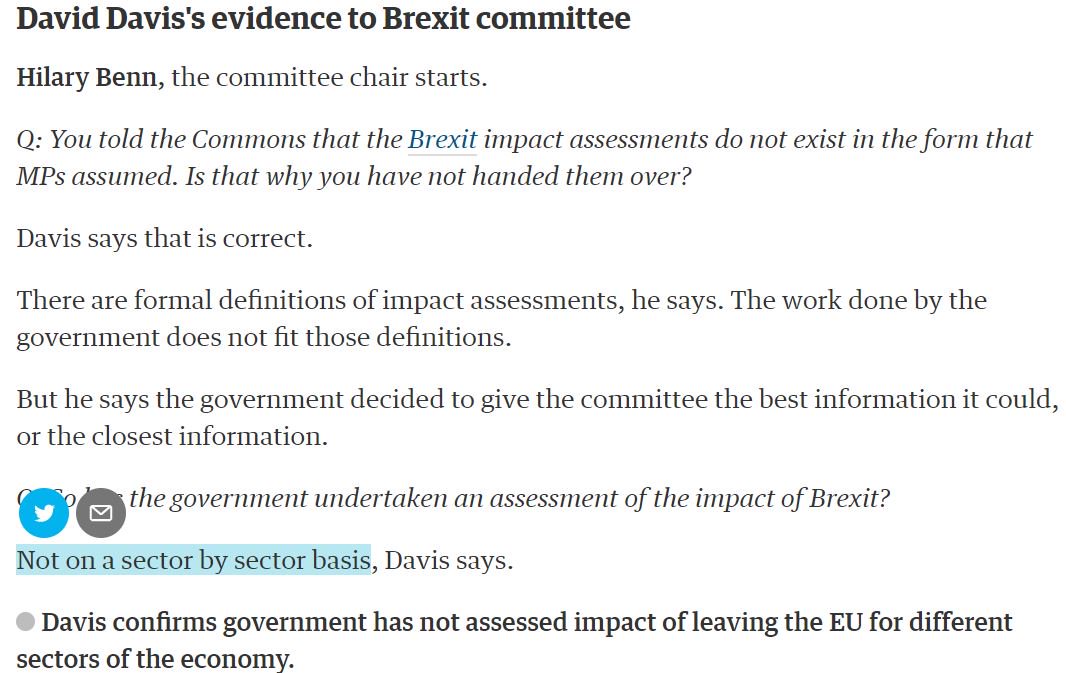 SHOULD THIS BE A RESIGNATION MATTER?
I mean, just how much more of a joke can this government become before something happens?
Today Davis admits lying (which explains all the prevarication when he was told by the queen to produce copies of the analyses for the Commons). How can we believe anything he says now? Did he tell the Prime Minister he was lying about these analyses or absence thereof? If not how can he stay on as SoS for Brexit? If he did, how can she stay on as PM
Yesterday Theresa May made a fool of herself in Brussels by appearing to come to an agreement with Jean-Claude Junker over the Irish border situation, only to be stopped in her tracks by a phone call from an incandescent DUP leader, presumably warning her that she would bring the government down if it went ahead. Why wasn't Foster, as a de facto coalition partner, kept informed of the steps her partner was taking, at least over a matter of significance to the Irish parties? What was May thinking keeping it secret? And how can we tolerate an effectively unelected person (Foster) undermining the government, in the middle of an international negotiation?
Added to all this Brexit clutterwhatsit, we shouldn't forget that there is an ongoing investigation into the personal habits of the First Secretary of the Presidium (and others in the party) and the use of workplace computers for personal pleasure of erotic nature. (Sacking offences in many organisations.)
Add to that that several Tory MPs have, in a misguided attempt to save their friend, Mr Green, admitted (seemingly unaware of the security implications) that they allow their staff to know and use their personal logins. (Also a serious offence for which, in some organisations, you can be sacked.)
And all the time Tempus Fugit and that clock on the wall is getting closer to the point at which the wee bell will right and negotiations must stop so that individual governments and parliaments all over Europe can scrutinise the work of the Commission, and say Yae or Nae.
Isn't it time that we got rid of the whole rotten bunch of incompetents? After all, what's another two months taken out of negotiations now? We're never going to get there on time anyway.
But then, what would replace them? Has anyone any idea what Labour's position on Brexit would be? It changes by the day depending on who you ask.
Not that that's exclusive to the Labour Party!!!