I'm not sure whether to laugh or to be angry.
According to the Independent, Mrs May's speech to the Tories little get together in Wales tomorrow, will talk about how Scottish independence would ruin Britain's chances of getting a good deal from the EU in their Brexit negotiations.
In order to get the deal she wants, she thinks that Scotland must pull together with the "rest of the country". England, I imagine she means.
She will call upon the Scots to get behind her plans (what plans?) because "we are one people".
To assume this, given all the recent evidence to the contrary, her audacity must surely know no bounds.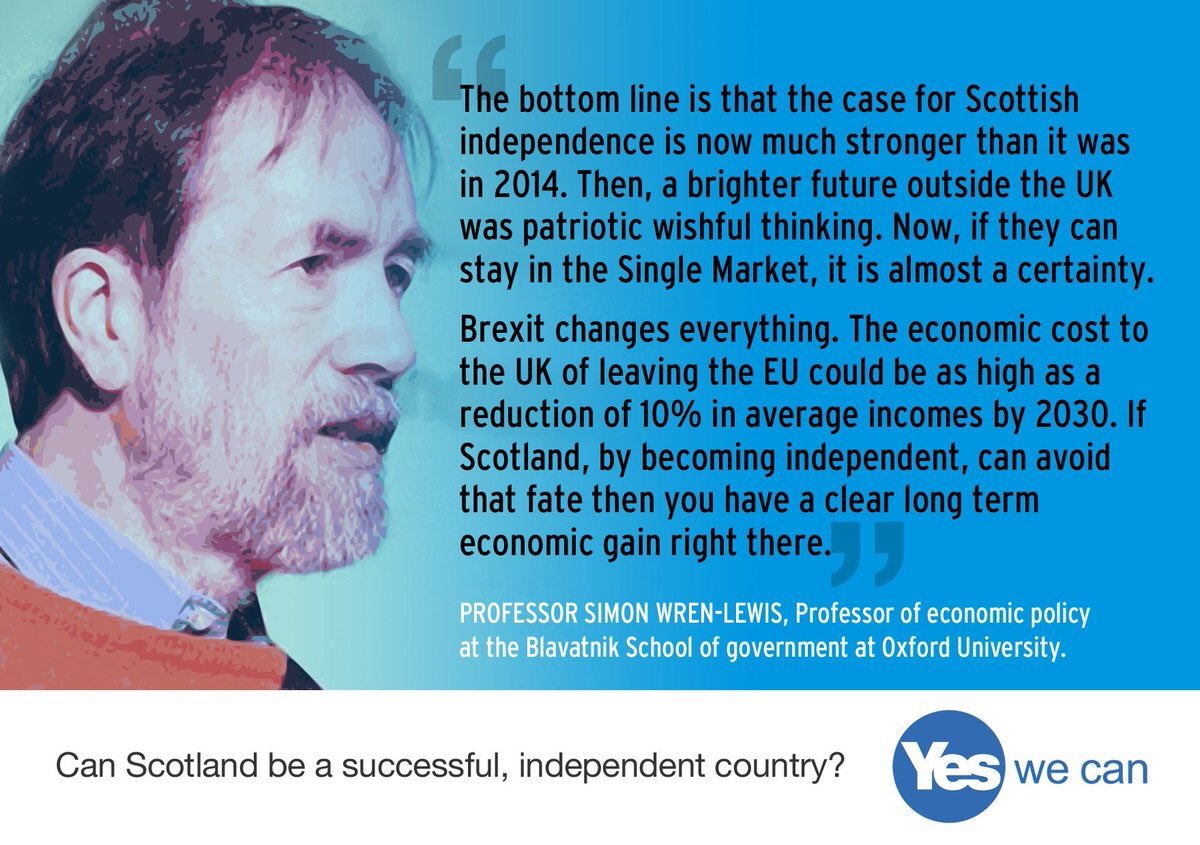 In almost everything and in almost every way, we are very different peoples. In particular, over the Brexit deal she wants to get (and probably has as much of a chance of getting as Munguin has of being the next president of Botswana), we are completely different.
It seems to have completely escaped this woman's notice that Scotland voted, not narrowly, but very conclusively, to stay in the EU. To be honest, even if we hadn't I think there's a fair chance we wouldn't be backing the chaos her idiot ministers are sleepwalking into. There's Brexit, and then there's Brexsuicide.
She seems oblivious to the fact that we elected ONE single Tory out of the 59 Scottish MPs, to contribute to her government in London. One, and by a tiny majority. Whereas in England they managed by hook or by crook (and that might be an appropriate word) they elected  Tory government.
We are not one people Mrs May. We are two kingdoms and principality and a province, and we are all very different, with different economies and different needs. (And it might be an idea to remember that there is a British Overseas Territory which also has to be considered into the bargain.)
Whilst May's party has set about tearing down the welfare state, removing benefits for some of our most vulnerable people, dismantling that part of the NHS over which they have direct control, making life utterly unbearable for the worst off, handing out tax reductions to some of the richest, and with plans to remove the UK from the ECHR she will have the brass neck to say: "Our Plan for Britain is a plan for a brighter future. A plan to make the most of the opportunities ahead and to build a stronger, fairer Britain that is more united and more outward-looking." Stronger and fairer? Seriously? Fairer? Tell that to the people being assessed for PIP who are being asked why they haven't committed suicide yet!
No, Mrs May, let me tell you, we Scots don't believe a single word you say. Not you nor any of your hapless, self-serving amateur ministers, especially you blundering idiot of a Scottish Secretary.
We don't want to leave Europe at any price, but certainly not under any deal that you or any of your team would ever be able to negotiate. Seriously: David Davis, Boris Johnson. Liam Fox? Liam Bloody FOX???? Please!
Scots didn't vote for your vile cruel, self-serving, incompetent government. And we don't want it. if you are comforting yourself that you made a small headway in our General Election, compared to your General Election a year earlier, then you should remember that it is because Labour is even more pathetic than your lot. And remember too that the improvement was largely made in list seats.
Remember standing in front of all those empty seats? Well, go look at the crowds of cheering people in Aberdeen today for OUR leader.
We won't get behind you. We won't back your plans(?), which almost undoubtedly mean selling Scotland out, as your predecessors did. We have friends in Europe. They like us. They like our first minister. I suspect that they don't like you much.