There have been a variety of scary headlines in the press about the dire state of the Health Service. With the BBC and some of the papers, this means the Engish Health Service, as largely the BBC don't make distinctions and papers that don't bother, or don't bother much, with Scottish Editions are the same.
Overcrowded corridors full of patients on trollies waiting for beds; all non-emergency operations cancelled; beds blocked by elderly or convalescent patients because they have nowhere to go; doctors on strike…
So, we see that since 2009, when the bankers broke the country and were punished by the removal of a knighthood, the percentage of GDP spent on the NHS has dropped with a small exception of  2016, and is set to drop again until 2020 and a general election.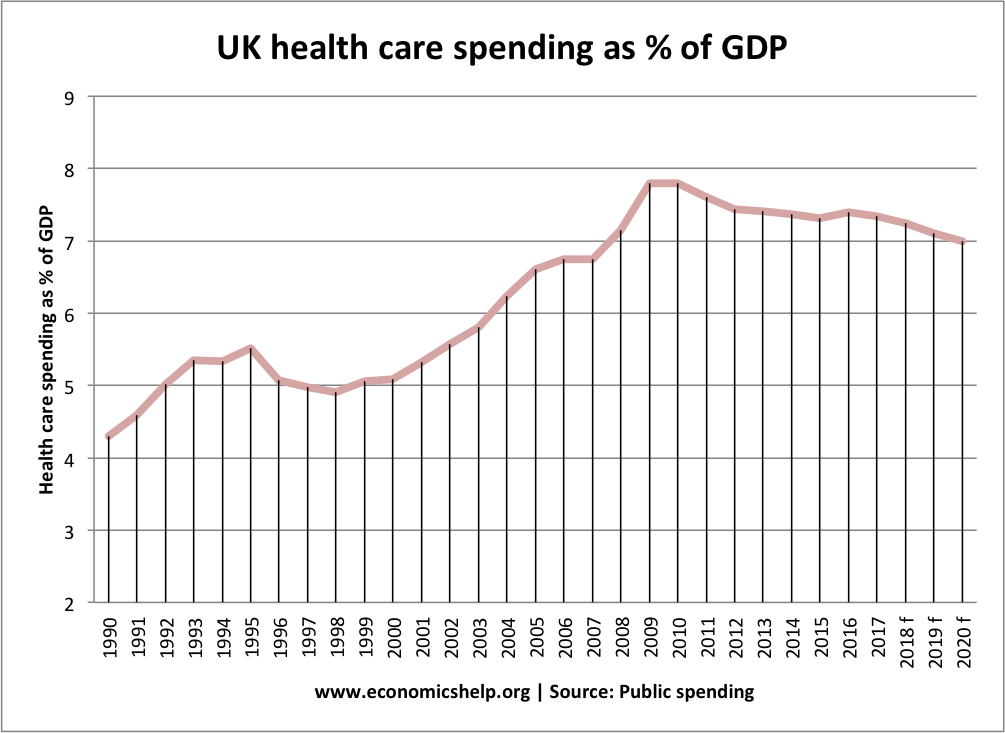 For UK, read England and consequential for other nations.
The UK seems to come somewhere about the middle of the range for spend as a percentage of GDP, on around the same level as Finland, Slovenia, Iceland, Australia, but lower than Norway, Sweden, Netherlands, Switzerland, Germany and France. (These are 2013 figures and the first table shows that the spend is likely to drop. However, given that the GDP may well also drop, the question is will the percentage stay the same?) The disparity in % between the tables is likely to accounted for by the second table including private healthcare.